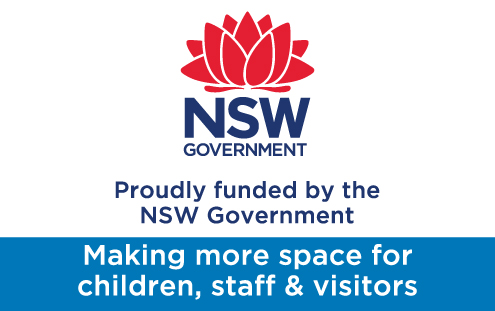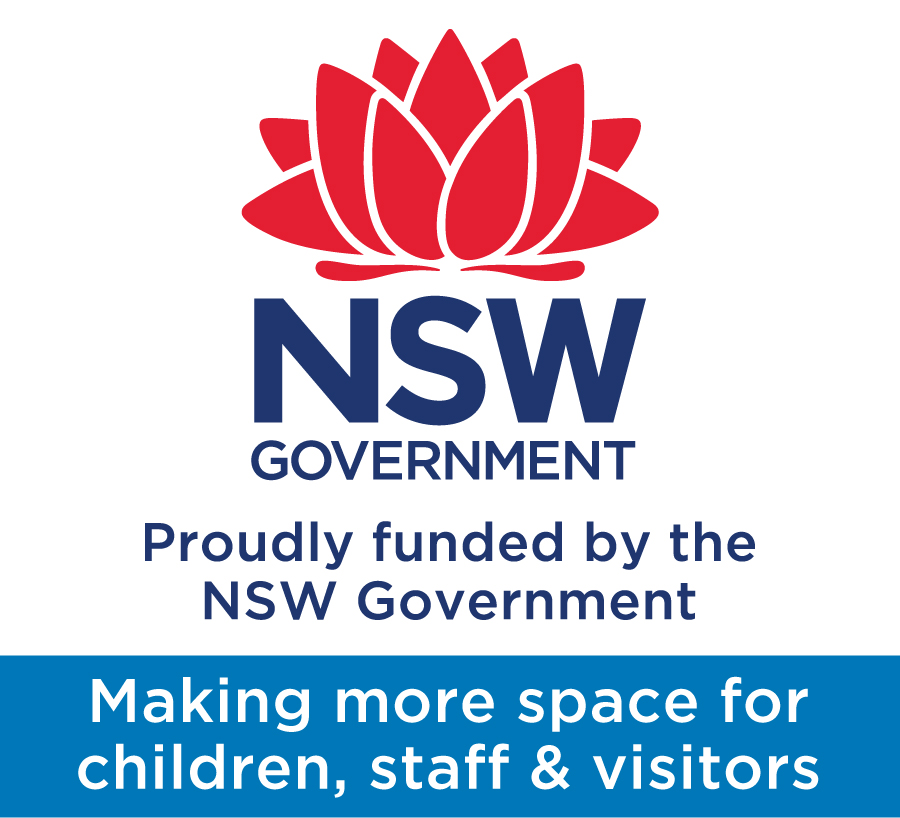 Renovations at the Berrigan Children's Centre are now completed. Works began in May this year with local builder James Ware the successful contractor awarded the renovation project. James has made good progress considering weather events and COVID-19 restrictions that caused some delays along the way.
The project has been made possible from funds the centre received from two NSW Government grants. At the start of the COVID-19 pandemic in March last year the centre received welcome news that their applications for the Stronger Country Communities Fund Round 3 and the Community Building Partnership 2019 were both successful. Being successful for two grants has allowed the centre to adapt their scope of works to a bigger project. Berrigan Children's Centre will also contribute some of their own funds towards the renovation.
Funding from the Stronger Country Communities Fund has been used on an extension to the front of the premises providing a new staff room, reception area, and a room to be used by school age children, preschool children, visiting allied health professionals and staff who are preparing for the classrooms and studying. These works will provide more space for children, staff and our community networks.
The Community Building Partnership 2019 funding will be used to create an interactive kitchen learning area for children, a renovated storeroom, replace floor coverings, replace window furnishings, repainting of the centre inside and outside, fencing and landscaping of the front outdoor area. This part of our renovation will provide educational space for children in the kitchen learning area, reconfigured space in the storeroom and refurbishment with painting, flooring, window furnishings and front yard landscaping.
Duty MLC for Murray, Wes Fang, has welcomed the news that the Berrigan Children's Centre is nearing completion.
"The NSW Government's Stronger Country Communities Fund is one of the most successful initiatives for local groups in regional NSW and I am delighted that this newly upgraded centre will benefit families and children in Berrigan and surrounding communities well into the future," Mr Fang said.
Member for Murray Helen Dalton MP said, "Berrigan's Children Centre has fantastic staff and provides a lovely set up for children,"
"It was my pleasure to provide a letter of support for this grant, and I am so glad they've been successful. Well deserved."
An official opening of the renovated premises will take place early in March 2022. The centre is very grateful to the NSW Government for supporting this major project which will benefit the community of Berrigan and surrounding areas.
Staff, committee and families of the Berrigan Children's Centre are very excited with the transformation of their premises and welcome any families who are considering enrolling their child or children to contact the centre on (03) 5885 2324 or call into the centre at 17 – 19 Stewart Street Berrigan.